Southeastern Baptist Theological Seminary held its academic awards chapel on Thursday, December 3, to honor students who have completed requirements for diplomas and certificates through Southeastern's certificates program and Biblical Women's Institute.
Provost Bruce Ashford recognized the students who
represented ten different locations around the world. Bryan Douglas Kempton was awarded the certificate of worship ministry from Southeastern's certificates program. The Biblical Women's Institute recognized Amanda Hastings Smith from Douglas, Georgia, for her completion of the diploma in women's studies and Amber Joy Harper from Louisville, Mississippi, for completing an advanced certificate in women's studies.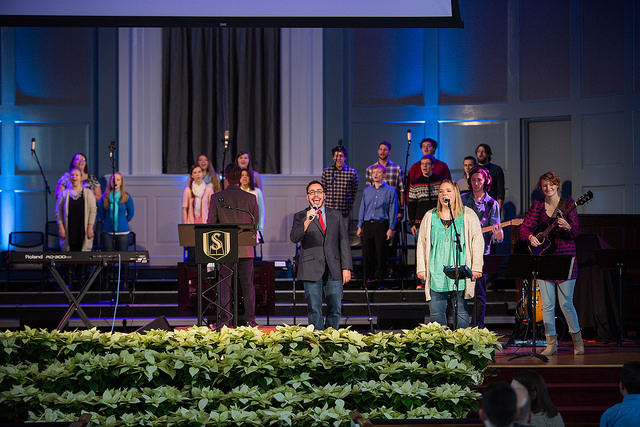 Several students were awarded the certificate in women's studies, including Amy Duncan of Vacaville, California, LaQuisha M.… Read More...