Women's Life Connecting Point | Free Childcare Provided | March 14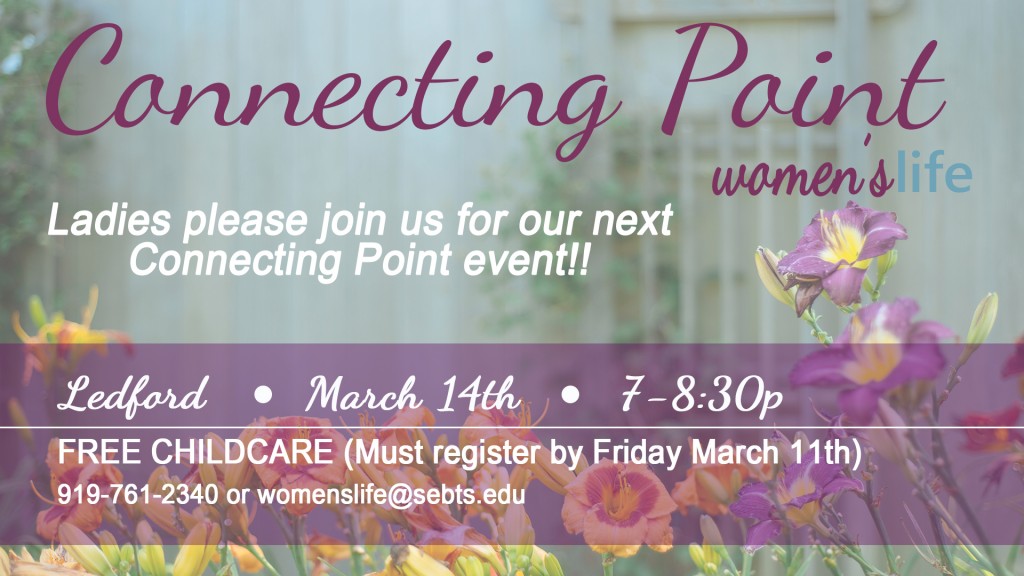 Connecting Point exists to foster fellowship and spiritual maturity among women of Southeastern. This includes all of our female students, student wives, faculty wives, female staff, and staff wives. The event is free and so is childcare! If you need childcare for this event, please register by Friday, March 11th by calling the Women's Life office at 919-761-2340 or email us at womenslife@sebts.edu.
Connecting Point will be held in Ledford Main on Monday, March 14 from 7-8:30pm. Light snacks will be served and there will be a Spring fashion show with great conversations about modesty. There will also be great giveaways to spruce up your wardrobe!
Connecting Point | Monday | March 14 | 7-8:30pm | Ledford Main