On this page you will find all of the information you need about Southeastern's response to COVID-19 and related news. Below you will find links to local and state news sources, a link to relevant news releases, applications for housing and financial aid, Magnolia Kitchen updates, and more.
Please take time to watch the video below and learn more about how we are preparing for classes this fall.
For resources and more information on COVID-19, Health Policies, and Travel Regulations, follow the link HERE.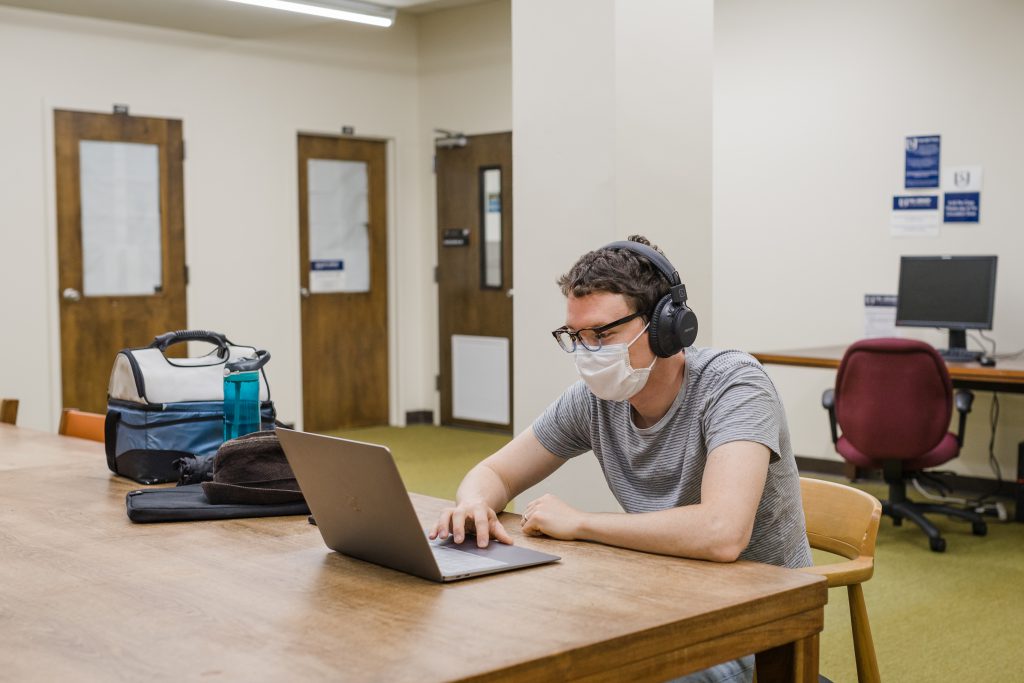 North Carolina COVID-19 Info Hub
Click here for the state government's information and latest updates.
Housing & Tuition Assistance
Click here for SEBTS COVID-19 Assistance Request Form for Housing and Tuition.
Southeastern News
Click here for the latest news releases from Southeastern.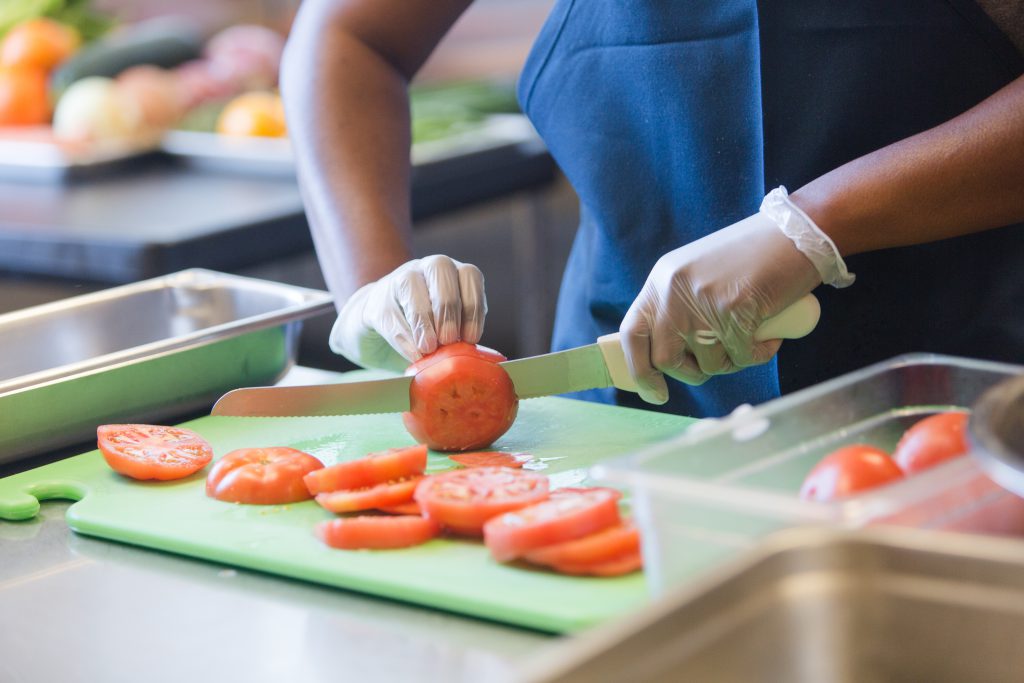 Magnolia Kitchen Information
Click here for Magnolia Kitchen info and how to order food.
All visitors to Magnolia Kitchen will wear a face-covering when not eating and will socially distance while waiting in line. Plexiglass shields have been installed at the register to limit contact between staff and patrons. Sanitation of MK has been increased in order to ensure safety.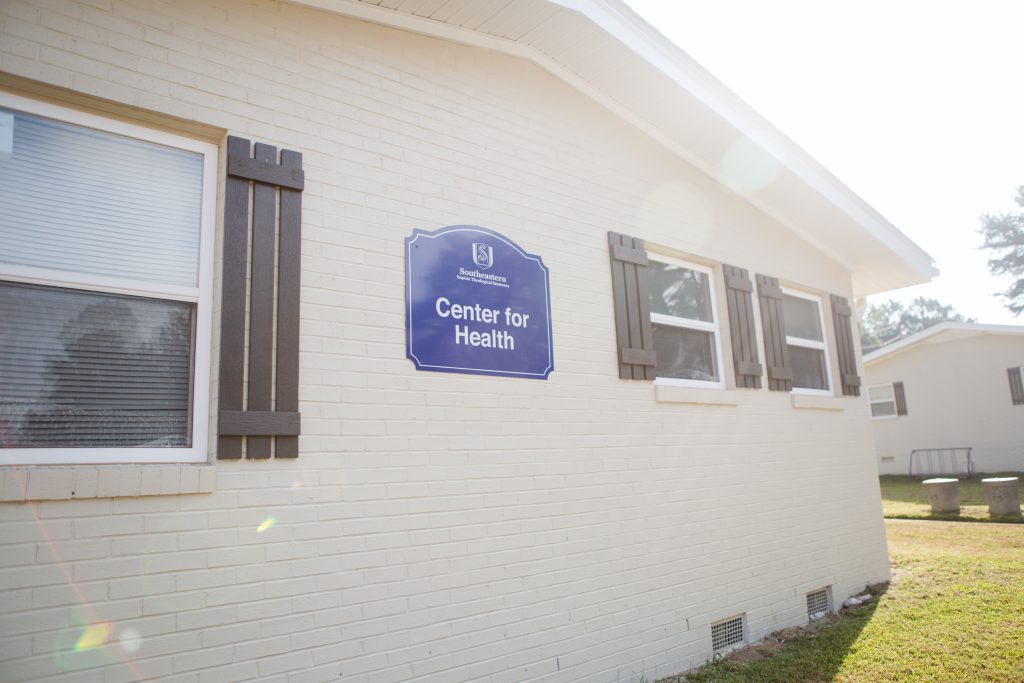 Southeastern Student Health Center
Click here for information about Southeastern's health center.
RE-OPENING FREQUENTLY ASKED QUESTIONS:
Will we return to in-person classes in Fall 2020?
Yes. The following guidelines are in place to promote the safety of students, faculty, and staff.
Masks will be required in classrooms
Seating will be arranged to allow for 3 feet of spatial distancing on all sides
The professor is not required to wear the mask as long at they can maintain 10 feet of distance between themselves and the students
Students will be asked to immediately leave the classroom in an orderly fashion
If the student wants to interact with a professor, it should not be done in the classroom. Option are:

Meet with the professor outside

Communicate with the professor through Moodle, or email (e.g. established Forums or messaging through Moodle/email)
Establish a time to meet with the professor in their office with PPE or via video chat

Students are not to crowd the hallways before or after classes.
Bathrooms will be limited to two people at a time.
What extra cleaning measures will be in place in Fall 2020?
All classrooms are currently being cleaned and prepared for the Fall semester. During the semester, all classrooms will be fully sanitized before and  after class usage. Surfaces to be sanitized include door handles, light switches, desks, chairs, and tables. Bathrooms will also be sanitized. Office and administrative buildings will be sanitized in the morning and in the afternoon Monday through Friday. Hand sanitizing stations are available for use in each classroom building. Additionally, ionization air filtration systems are being installed in all dorms and classroom buildings.
What is SEBTS mask policy?
SEBTS Face Covering Policy: In order to slow the spread of COVID-19, SEBTS is requiring that face coverings be worn on campus where spatial distancing of at least 6 feet cannot be achieved. In addition, when moving around campus and inside buildings, face coverings are required for Faculty, Staff, Students, and Visitors. Face coverings are always required in the classroom (unless one of the following exceptions applies). 
 Face coverings are not required of certain individuals in the following circumstances.
Faculty or Staff are 

not required to wear face covering when they are 

in their office and not interacting in-person with other individuals

.

 

Students are

 not required to 

w

ear face coverings when they are

 sitting spatially distanced in location

s

 like the Library, outside on the campus, or eating. Please note that we ask that 

all 

individuals not eat or drink while moving inside buildings or around campus 

and in the classrooms 

so that compliance with the face covering policy 

can be followed.

 

Dorm residents are not required to wear facing coverings 

i

nside 

their own 

dorm bedroom with the door closed

.

 

No one is required to wear face coverings w

hen walking outside on campus spatially distanced from other people.
Faculty are not required to wear face coverings when they 

are teaching with at least 6 feet of distance 

from other individuals

.

 

Per CDC guidelines, children under the age of 2 are not required to wear face coverings.

 
Definition: The following definition of a face covering is taken from Executive Order #147 issued by Governor Cooper on June 24, 2020. 
 A "Face Covering" means a covering of the nose and mouth that is secured to the head with ties, straps, or loops over the ears or is simply wrapped around the lower face. A Face Covering can be made of a variety of synthetic and natural fabrics, including cotton, silk, or linen. Ideally, a Face Covering has two (2) or more layers. A Face Covering may be factory-made, sewn by hand, or can be improvised from household items such as scarfs, bandanas, t-shirts, sweatshirts, or towels. These Face Coverings are not intended for use by healthcare providers in the care of patients. 
 CDC Guidance: Faculty, Staff, Students and Visitors are to consult CDC guidelines regarding face coverings and should pay special attention to the instructions on the proper storage and cleaning of face coverings. 
Why does SEBTS require face coverings?
While the public debate on face coverings has reached an elevated level, SEBTS desires for our students to express the Christian care, concern, and decorum that the Bible requires from us. Face Coverings are currently both an issue of living in submission to governing authorities as commanded in Romans 13:1-2 and of considering others as more important than ourselves as taught in Philippians 2:1-4. 
Are there exceptions/exemptions to the mask requirement?
Exemptions: SEBTS does allow for exemptions to the Face Covering Policy for medical reasons.  Otherwise, all students, faculty, and staff will be required to wear masks at all times while on SEBTS property where spatial distancing of at least six (6) feet cannot be achieved.  If you have a medical exception and need to be exempt from the required mask rule, please contact the Dean of Students Office immediately by calling (919) 761-2306 or email jhare@sebts.edu.
In cases where an exemption is granted, an individual will be issued a green bracelet with the words "SEBTS Mask Exemption" embossed on the bracelet to identify that an exemption has been granted. Individuals that are granted an exemption are required to take extra care to maintain proper spatial distancing. In the classroom setting and while moving around campus, those with an exemption are required to maintain at least 6 feet distancing from other individuals. SEBTS does offer a wide selection of online classes that might be more suited for those with medical conditions preventing them from wearing masks. A request for an exemption must be submitted to the Dean of Students Office by emailing John Hare at jhare@sebts.edu. 
What if I choose not to follow the mask requirement?
Students who do not follow the campus mask policy will be asked to put on a face covering immediately or leave the campus.
Compliance with the Face Coverings Policy is a condition of in-person enrollment, employment, and in-person presence on campus. If an individual is found not in compliance with this policy, penalties can range initially from a warning to disciplinary action regarding student status or employment, and/or removal from campus for repeated failures to comply. If a student refuses to wear a face covering in the classroom, a professor has the right to require that the student leave and not return until a face covering is worn. 
If a student forgets their face covering or their face covering becomes damaged making it unwearable, they can obtain one from the front desks at the Ledford Center or the Library. However, students and guests on campus are responsible for obtaining and using their own face coverings. 
This policy will remain in effect until rescinded by the institution. 
Policy Date: August 5, 2020 
Will Magnolia Kitchen reopen?
Yes. There will be numerous guidelines in place to promote the safety of both customers and employees, including face masks, enforced social distancing for food lines, and boxed meals prepared by Magnolia Kitchen staff. Baked goods, condiments, utensils, and the like will now be individually wrapped. All meals will be served "to-go" and the self-serve line will be closed.
Will there be on-campus events in Fall 2020?
Most Fall 2020 events will not be on-campus/in person. Events are encouraged to be hybrid or online format.
If an event has in-person elements, there will be numerous guidelines and extensive sanitation practices in place to promote the safety of all attendees and employees. These include but are not limited to the following:
Face masks will be required
Infrared no-contact thermometers will take the temperature of all employees and attendees
Social distancing will be enforced
Hand sanitizer provided
Cleaning before, during, and after the event
Will there be Chapel in the Fall?
We will hold Chapel seven times during the course of the Fall semester. Chapel services will be held outside on the quad during the evenings at 6:30 pm.
Chapel will be held on the following dates:
8/20, 9/3, 9/17, 10/1, 10/15, 10/29, 11/12
Will there be Fall Commencement?
We are planning on our December graduation to take place outside on the quad on December 11th at 10 am.
What should I do if I have symptoms of COVID-19 or have been exposed to COVID-19?
Southeastern has designated space for quarantine housing for any students who have not tested positive for COVID-19 but are displaying symptoms or have come into contact with someone who has tested positive for COVID-19. If a student is displaying symptoms or comes into contact with someone who has tested positive for COVID-19, they must immediately email studentservices@sebts.edu and call John Hare at (919)-761-2306 in order for an assessment to be made. If they need to move into quarantine housing, they will be able to move essential items into the designated quarantine housing and will be asked to remain quarantined for two weeks. Accommodations will be made for meals.
Students should be aware of the symptoms of COVID-19:
Fever or chills
Cough
Shortness of breath or difficulty breathing
Fatigue
Muscle or body aches
Headache
New loss of taste or smell
Sore throat
Congestion or runny nose
Nausea or vomiting
Diarrhea
You can call our campus doctor, Dr. Robert Stewart, of the Southeastern Health Center at (919) 604-1297 if you have COVID symptoms or have tested positive for COVID. If you need to get tested for COVID, you can go to Heritage Urgent Care located at 620 Dr Calvin Jones Hwy #212, Wake Forest, NC 27587 or call at (919) 761-5678.
What should I do if I test positive for COVID-19?
If a student contracts the COVID-19 virus, the first course of action is to help the student receive care and to ensure the safety of the remainder of the student body to the best of our ability. A student receiving a positive test for COVID-19 must immediately email studentservices@sebts.edu and call John Hare at (919)-761-2306. For the student who contracts the virus we ask them to return home, if possible. If this is not possible, we will provide them space in the quarantine areas on campus. This will only be available for students who cannot return home due to extenuating circumstances. If the person has a roommate, their roommate will be moved to the dormitory quarantine housing on campus and their room will be deep cleaned by facilities. We do not expect that there will be no COVID-19 cases in our community. Instead, we are making every preparation possible to isolate, accommodate, and assist any person who tests positive or comes into contact with anyone who has tested positive or displayed symptoms.
The Dean of Students Office will share all reports of those with symptoms or positive tests with our campus physician for follow-up even if the student is working with their own physician.
Will the library reopen to normal operations?
The library will return to normal operating hours as well as continue virtual services. The library will be opened with numerous guidelines in effect to promote the safety of all patrons and employees including the following:
Masks will be provided for Library staff to wear on a voluntary basis. Staff and patrons are encouraged to wash their hands regularly and avoid touching their face. Staff and patrons should remain home if they show any signs of sickness.

Cleaning: 

Facilities Management and Library staff will work to ensure that hard surfaces are regularly cleaned. Facilities will clean areas and surfaces they normally clean on a heightened schedule. High touch surfaces like doorknobs and crash bars will be cleaned at least once every 2 hours.
Facilities will provide cleaning supplies for circulation, reference, floor, and archives, along with a video for Library staff on proper cleaning techniques for their areas. Library staff will watch the video before reporting to work.
Library staff will wipe down reference and circulation services once per hour. The person assigned to floor will wipe down hard surfaces such as tables and computers after patrons use them.
Public coffee service has been discontinued for the foreseeable future

Materials:

Books may be returned using the outside book drop. Staff will use gloves when removing books from book drop. Returned books will be quarantined for at least 3 days before being returned to circulation.
Circulation of regular materials will proceed as before, including circulation of items by mail.
Reference stacks will be open and functioning as normal.

Social distancing:

Two people will be allowed at larger tables (6 ft. in length or larger), provided they distance themselves. One person will be allowed at smaller tables.
Patrons and staff will maintain six feet of distance from others at all times.
The floor person will serve as a roving social distance monitor asking people to spread out, if necessary.
Will the on-campus dorms reopen in Fall 2020?
Yes. The College at Southeastern has resumed campus operations and staff are working hard to prepare for resumption of dorm life for fall 2020. Every member of the College family must be ready to create a culture of responsibility and resilience. The health and safety of our community is our paramount priority as we adapt to the COVID-19 threat. Each of us must make personal commitment to act every day to protect our own health and the health of others.
College Life
College Life has established new social norms for dorm living. These are being communicated to each student scheduled to live in the dorms. Emphasis will be placed on adherence to guidelines related to visitors, cleaning practices, social distancing and honest communication when concerns arise. Students living in the dorms must be committed to high standards of personal behavior and hygiene to protect themselves and the other members of their living community.
Common Spaces
Following shared responsibility expectations, common spaces will be altered, and residents will be expected to follow approved guidelines for cleaning, social distancing, wearing of masks, refraining from large events, etc.
Facilities, Cleaning, & Isolation Planning
Facilities, cleaning, and isolation planning will be altered to lower risk of exposure and promote the health and safety of all residents.
Additional Cleaning
Facilities Management will work in partnership with residents to increase cleaning and disinfecting in the dorms. Common areas will be sanitized twice daily. In addition, ionization filtration systems are being installed in dorms and classrooms.
Isolation & Quarantine Planning
A comprehensive plan to isolate or quarantine residents who show symptoms or become ill with COVID-19 and are unable to travel home. This will include procedures for health checks, emotional support, meal delivery and other support services.
Resident Hall Cleanings:
In order to love and serve the students at the College at Southeastern, the following cleaning procedures will be implemented in the Goldston and Lolley resident halls as we attempt to reduce the risk of students contracting COVID-19:
The dorms will be cleaned and sanitized in anticipation for the arrival of the student.
The use of shared common room and kitchen facilities will require heightened hygiene practices and frequent sanitization by Southeastern staff.
Dorm common areas will to be sanitized by Facilities Staff Monday through Friday every morning and afternoon.
College Life staff will be responsible for sanitizing on Saturday and Sunday.
The surfaces that are to be sanitized are as follows: door handles, light switches, handrails, kitchen surfaces, chairs, tables, and bathroom surfaces (common baths only).
Soft seating cannot be safely sanitized on a regular basis and thus will be stored away and off limits to the students. Hard seating will be provided in lounge areas.
Private bathroom cleaning and sanitizing will be the tenant's responsibility.
Hand sanitizing dispensers will be installed in the entryway of every riser.
Resident Hall Policy:
In order to ensure the safety of our students, we will be implementing the following policies in Goldston Hall and Lolley Hall. Any student found in violation of this policy will be subject to disciplinary action.
In All On-Campus Residence Halls, the following policies will also be in place:
People in the residential areas are required to maintain social distancing
Wearing a mask is strongly encouraged
Soft furniture unable to be properly cleaned is unavailable to use. This furniture will be replaced by other furniture that is able to be cleaned on a regular basis in order to maintain an adequate standard of cleanliness.
Eating in the common areas is prohibited, eating in the kitchen is permitted provided social distancing is maintained
Residents are not allowed to enter any dorm room that is not their assigned room
Each resident is assigned a bathroom with a maximum of 4 residents sharing a bathroom and must only use their assigned bathroom at all times
All outside visitation from guests is prohibited in the resident halls, including overnight guests
Cross-resident hall visitation is prohibited
Signage stating this policy is clearly visible in every resident hall
There will also be limits on the number of students allowed in the common rooms, kitchen, laundry rooms, and any other common areas in both Goldston and Lolley Hall.
What will SEBTS do if COVID-19 rates continue to increase?
If North Carolina continues to see an increase in COVID-19 cases, SEBTS is considering two alternative courses of action.
The first plan includes smaller classes where students will alternate between attending classes in-person or online.
The second plan is to take all classes fully online, but with plans to provide an enhanced student experience with selective on-campus events that observe all necessary precautions.
We continue to monitor the infection rates in North Carolina and are developing plans that correspond with the measures taken by the state of North Carolina.