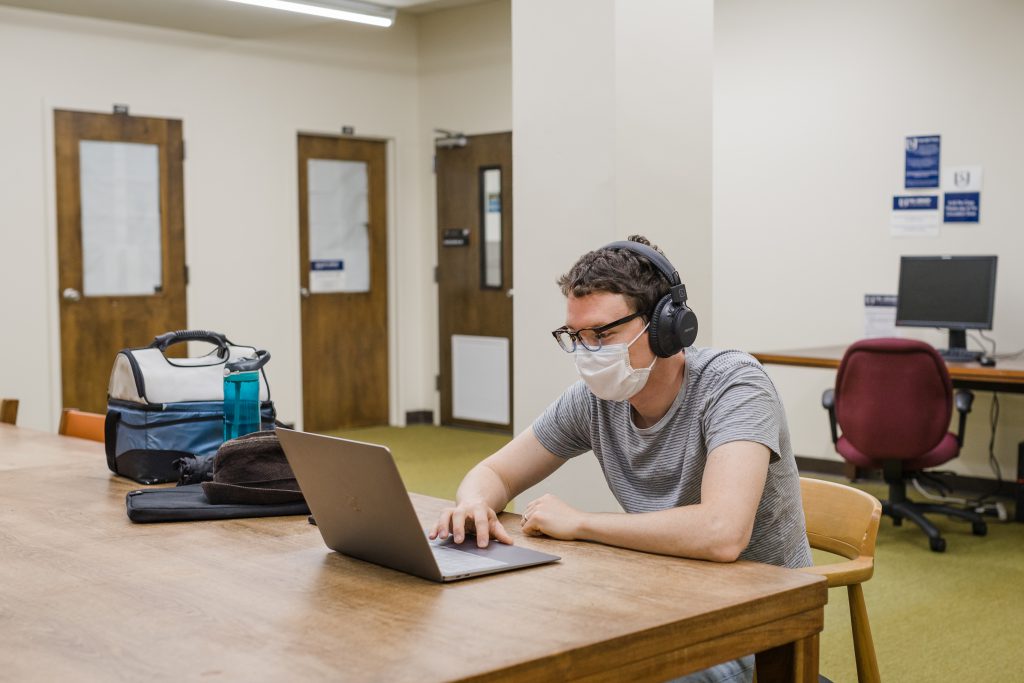 North Carolina COVID-19 Info Hub
Click here for the state government's information and latest updates.
Southeastern News
Click here for the latest news releases from Southeastern.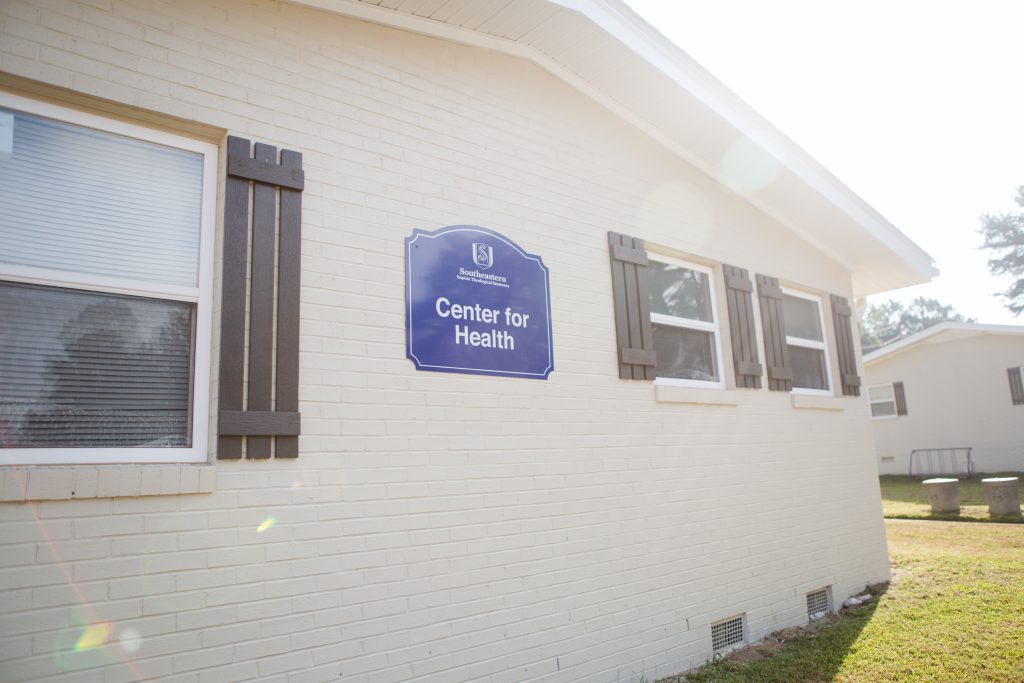 Southeastern Student Health Center
Click here for information about Southeastern's health center.
Fall Semester FAQ on COVID-19 Policies:
Am I required to get the vaccine?
Vaccines are strongly recommended, but not required.
Am I still required to wear a mask on campus?
Masks are encouraged on campus in accordance with local government direction. Masks are to be worn inside while on campus except for housing buildings. A professor may require masks to be worn in his/her particular class. Professors will notify the students if this requirement exists, therefore, students should be prepared to wear a mask if required. If you are unable to wear a masks due to medical reasons, you may request an exception from your professor to the mask policy in their classroom.
What will be the policies for in-person classes?
You are expected to meet the attendance policies for class. If you are going to miss class, you are required to contact your professor ahead of time to request an excused absence. Class lectures will be recorded, but only available to those with excused absences. If you are sick or under quarantine and will miss an in-class assignment, the professor will work with you to make up the assignment. See the question on masks for the institution's policy for face coverings.
What if I test positive for COVID-19?
For students who test positive for COVID-19, (whether they are fully vaccinated or not), they are required to quarantine for 10 days from the time symptoms appear and can come out of quarantine once symptoms have been improving and there is no sign of fever after 24 hours (without fever-reducing medication). Students must immediately email kcerrito@sebts.edu and call Kyle Cerrito in the Dean of Students Office (919-761-2306) to report a positive test.
What if I am exposed to someone who has tested positive for COVID-19?
For students who have been exposed to someone who has tested positive for COVID-19 and have been vaccinated, they will not have to quarantine as long as they are asymptomatic. If students have not been vaccinated, then they are required to contact the Dean of Students Office and quarantine for 7 days (if they are asymptomatic and can present a negative test on the 6th or 7th day) or 10 days (if asymptomatic and are not getting tested).
If a student is quarantining on campus, is not vaccinated, and requires quarantining outside of their normal housing location, there might be additional charges related to the separate quarantine housing.
We are asking that vaccinated individuals follow CDC guidelines if they have been in close contact with someone who has tested positive for COVID-19. In such cases, vaccinated individuals should "get tested 3-5 days after your exposure, even if you don't have symptoms. You should also wear a mask indoors in public for 14 days following exposure or until your test result is negative. You should isolate for 10 days if your test result is positive." Please click here for the CDC guidelines regarding vaccinated individuals.
What if I tested positive for COVID-19, but I am asymptomatic?
You must quarantine for 10 days. After 10 days, you do not need to get tested and are able to be around others.  
What should I do if I have symptoms of COVID-19 or have been exposed to COVID-19?
Students should be aware of the symptoms of COVID-19:
Fever or chills
Cough
Shortness of breath or difficulty breathing
Fatigue
Muscle or body aches
Headache
New loss of taste or smell
Sore throat
Congestion or runny nose
Nausea or vomiting
Diarrhea
You can call our campus doctor, Dr. Robert Stewart, of the Southeastern Health Center at (919) 604-1297 if you have COVID symptoms or have tested positive for COVID.

If you need to get tested for COVID, you can access the Wake County testing link here
https://covid19.wakegov.com/testing/.
What will the library's hours and services look like?
The library is operating on normal operating hours. The library is operating under the guidelines below to promote the safety of all patrons and employees: 
In accordance with 

Southeastern's

 policy, face-coverings are optional.

 

Staff and patrons should remain home if they show any signs of sickness.

 
Cleaning:  
Facilities Management and Library staff will work to ensure that hard surfaces are cleaned at least once daily. 

 

Public coffee service has been discontinued for the foreseeable future.