All Women's Chapel with Kelly Minter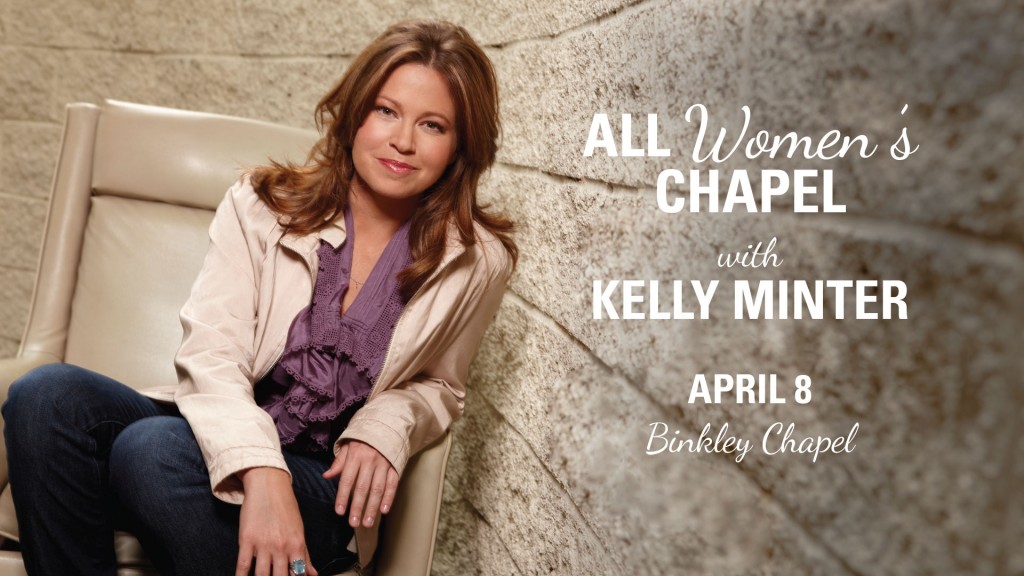 Ladies, mark your calendars for April 8 at 10am to join Kelly Minter for this semester's All Women's Chapel. Minter is an author, speaker and musician with a deep love for God's Word and a passion to see women impacted by it. Don't miss it!
Find out more about Kelly Minter at kellyminter.com.