Calendar of Events Around Southeastern
Want to know what's going on around Southeastern? Check out the new Calendar of Events at sebts.edu/calendar. You can view all the events happening around campus, find out more information about these great events, and keep up to date with important deadlines.
You can also subscribe to the events calendar. Just click the Subscribe or iCal button at the top of the calendar and the events at Southeastern to your personal calendar: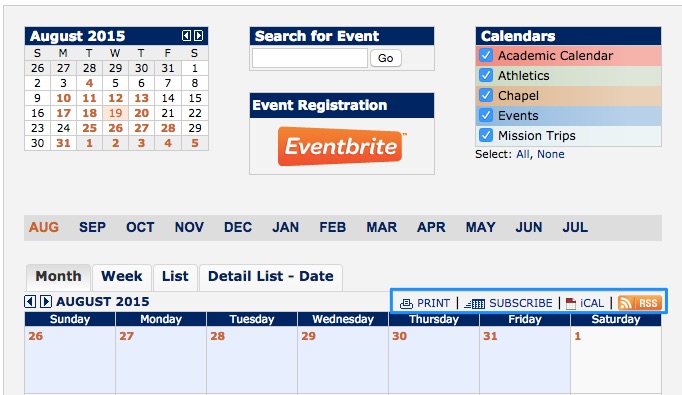 You can find the Southeastern Events Calendar at sebts.edu/calendar.