Southeastern's Disc Golf Course Opens October 12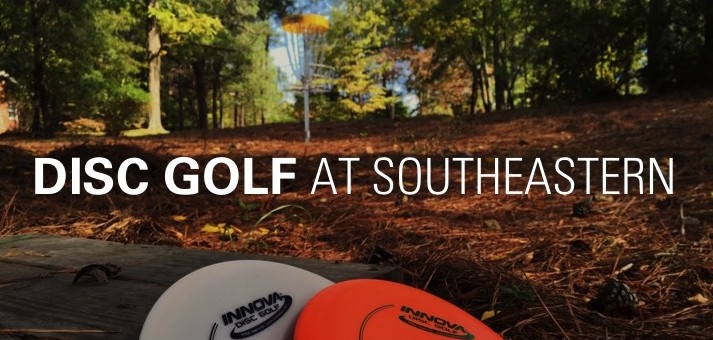 The Student Life office is excited to announce that the Disc Golf Course at Southeastern will be open as of Monday, October 12, 2015.
Here are some details you'll need to know before heading out to the course:
Where is it located?
Southwest corner of the Patterson parking lot, near the activities field.
Who can use it?
The course is for members only. A member is defined as someone who is a faculty, staff, student, or anyone associated with the seminary. A member can sponsor two (2) guests and must remain with their guests at all times in addition to checking the guests in at the Front Desk in Ledford.
Do players have to bring their own discs?
Members may use their own discs. If members should need discs, five (5) disc golf sets will be made available at the front desk of Ledford to be checked out.
When is it open?
The course is open daily, from sunrise to sunset.
What are the rules of play?
Check out the Disc Golf Course Rules for a detailed listing of rules.
Need more information?
Contact Mike Parry in the Student Life office at 919-761-2328 or mparry@sebts.edu.