50's-Style Ice Cream Parlor: Elvis Impersonation, 50's Costume Contest, & Much More!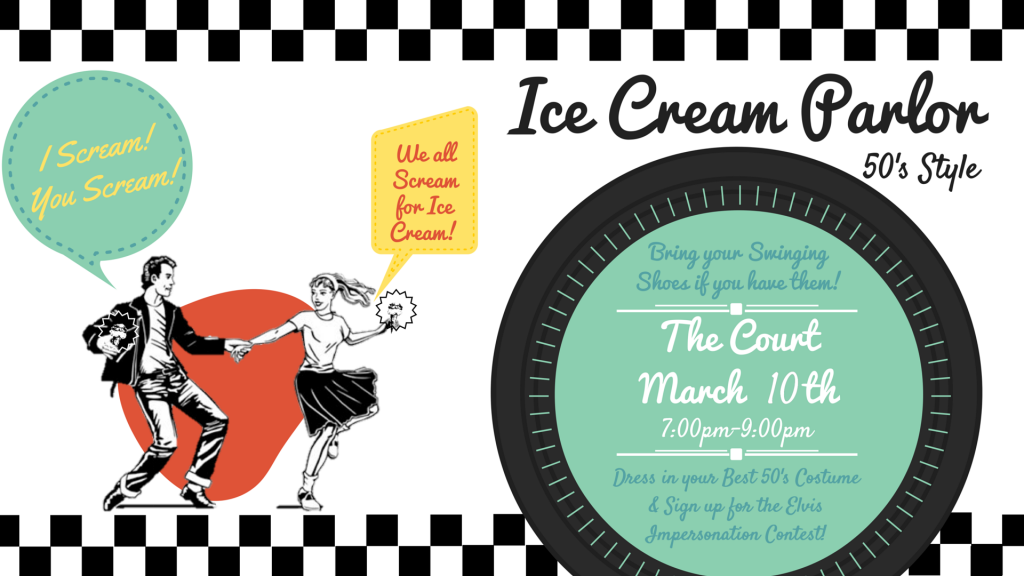 Student Life invites you to a 50's-style event in the Court on March 10 from 7-9pm. Students will have a chance to participate in an Elvis impersonation contest, and a 50's costume contest. Prizes will be awarded to the winners and the best 50's costume winner is in for a great prize!
If you think your moves and grooves match up to the king of Rock & Roll, come sign up for the Elvis impersonation contest in the Student Life Office located in The Ledford Center.
Bring your swinging shoes, and enjoy the night with 50's music and Lumpy's ice cream!
50's-Style Ice Cream Parlor | Thursday | March 10 | 7-9pm | The Court