All Women's Chapel and Brown Bag Lunch with Elyse Fitzpatrick | March 16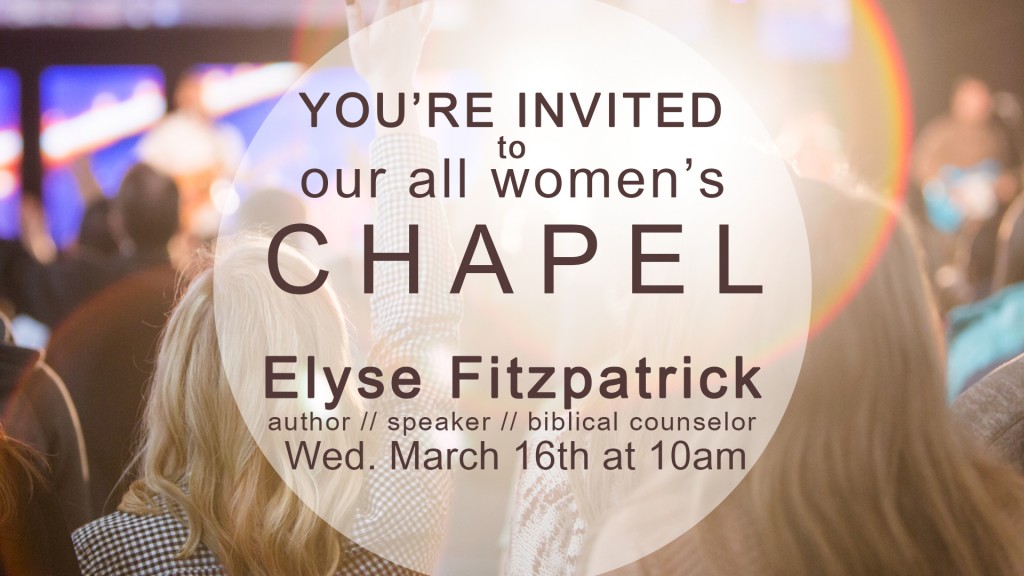 Women's Life is hosting the spring All-Women's Chapel on March 16 from 10-11am in Binkley Chapel. This semester's guest speaker will be Elyse Fitzpatrick. She is the Director of Women Helping Women Ministries and is a prolific author of numerous books.

Following chapel, there will be a brown bag luncheon and a time of Q&A with Elyse Fitzpatrick. Drinks will be provided. The Brown Bag Lunch is free, but you must register here to attend.
All Women's Chapel | Wednesday | March 16 | 10-11am | Binkley Chapel
Brown Bag Lunch with Elyse Fitzpatrick | Wednesday | March 16 | 11:30am-1pm | Ledford MPR