Oxford Study Program Interest Meeting | Monday, February 29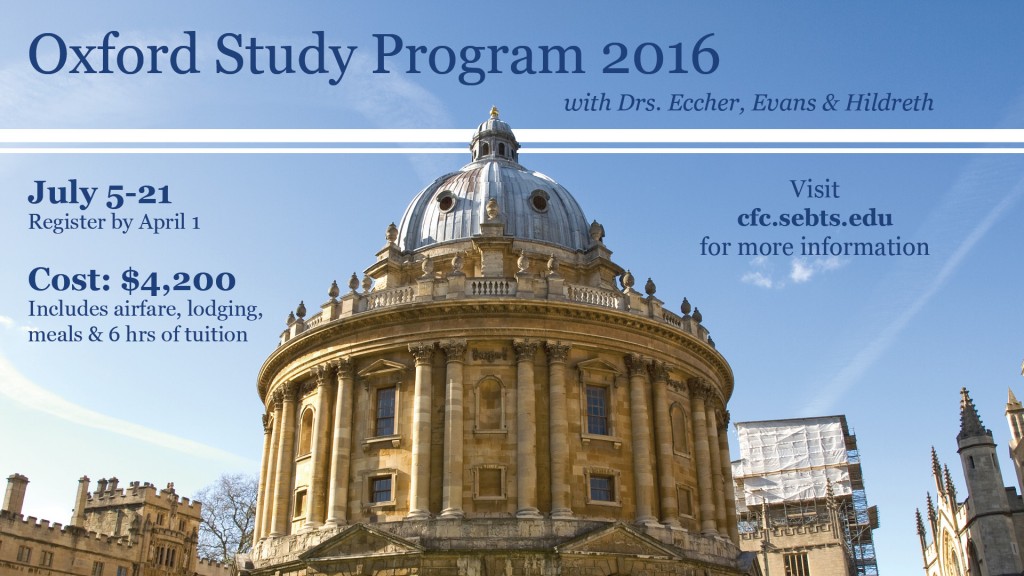 The Bush Center for Faith and Culture invites you to participate in the 2016 Oxford Study Program. Join Drs. Stephen Eccher, Jeremy Evans, and Scott Hildreth. As you tour Oxford, you will learn about the rich history of scholars and experience a one of a kind trip abroad.
The dates for the Oxford Study Program are July 5-21, 2016.  Come and hear a little more about the program and how you can experience Oxford this summer.
Oxford Study Program Interest Meeting | Monday | February 29 | 3-4pm | Patterson Hall – Center for Faith & Culture