Evangelical Missiological Society Regional Meeting | Missions And The Local Church | April 9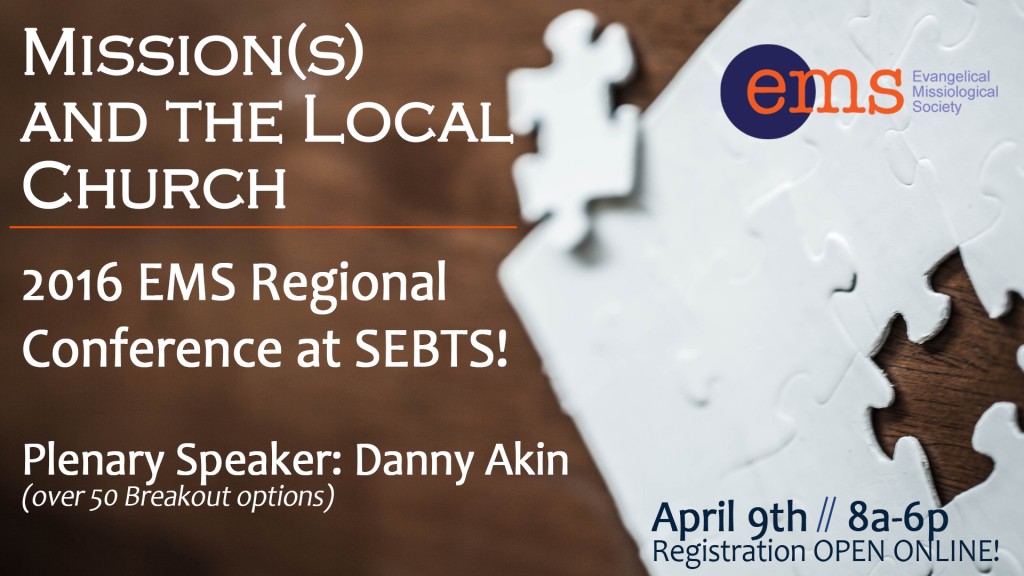 The purpose of the Evangelical Missiological Society is to advance the cause of world evangelization through study and evaluation of mission concepts and strategies from a biblical perspective with a view to commending sound mission theory and practice to churches, mission agencies, and the schools of missionary training around the world.
Join Dr. Daniel Akin and many other breakout speakers on April 9, 2016 at Southeastern Baptist Theological Seminary as we discuss missions and the local church. Prices are $10 for student tickets, $20 for general admission.
Be sure to register: http://ow.ly/ZLMCK
EMS Regional Conference | Saturday | April 9 | 8am-6pm