Introducing Intramural Disc Golf | Bag Tag Edition |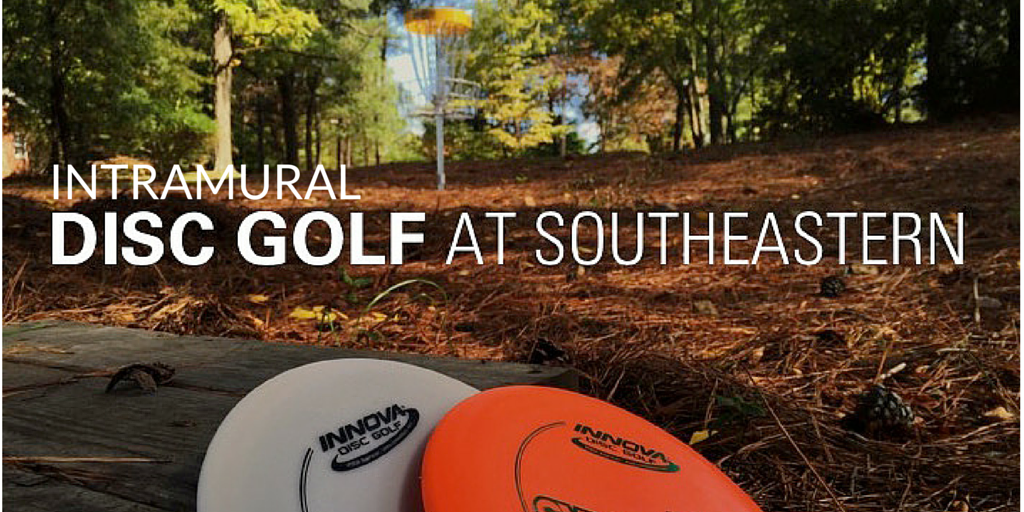 Disc Golf is coming to Southeastern Intramurals for the first time! Here's how it works:
Open Play: Friday, April 1-Tuesday, April 5
All students, faculty, and staff are invited to participate in Intramural Disc Golf Open Play. Players must pick up a score card from the Ledford Center Front Desk and then submit their score to either the Front Desk or to the Student Life Office. Only the 20 players with the highest score will be entered into the Bag-Tag Competition.
Bag-Tag Sign up: Wednesday, April 6 – Thursday, April 7
The top 20 players must come to the Student Life Office to pick up their Bag Tag and register on IMleagues.com. These players will be contacted through email.
Bag Tag Play: Friday, April 8- Friday, May 13
Each player must be available to compete twice a week at a time of his or her own choosing. Bag Tag play will continue until May 13 at 12:00pm.
Open play starts Friday! See you there!