SEND Toronto Info Luncheon With Andrew Lamme | March 31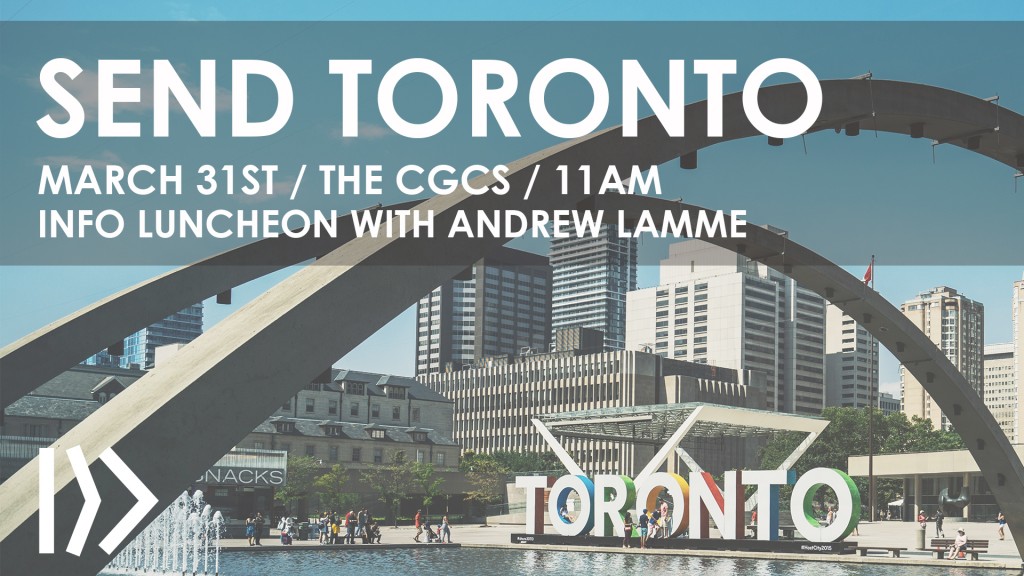 Andrew Lamme, the Lead Church Planting Catalyst for Toronto, Canada, will be hosting a luncheon on campus on March 31 in the Sam James Room in the CGCS.
Andrew is excited to meet with students, discuss future ministry in Toronto, and maybe even talk you into planting a church in one of the most up-and-coming mega-cities in North America.
Students are invited to come and enjoy lunch as they learn about opportunities for church planting and reaching the lost in Toronto.
SEND Toronto Info Luncheon | Thursday | March 31 | 11:00am | The CGCS