The End Of Madness | Monday, April 4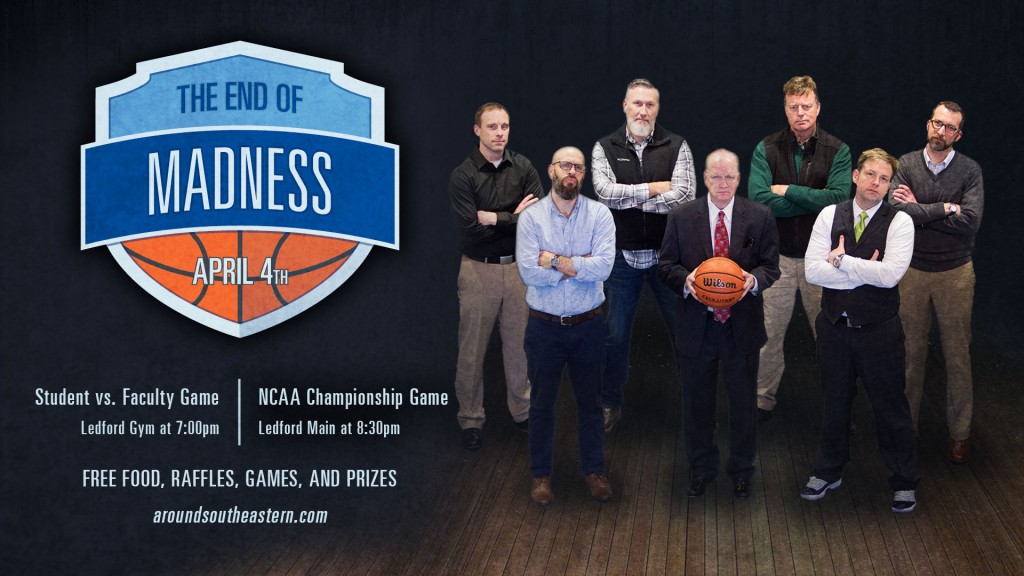 The Student Life Office invites you to THE END OF MADNESS on Monday, April 4, starting at 7pm.
Student vs. Faculty Game
Some of our outstanding faculty members have agreed to show their basketball skills in the Student vs. Faculty game. The students participating have been chosen by Intramural Staff as the all-stars of intramural basketball here at Southeastern. The game will start at 7pm. Don't miss this anticipated event!
NCAA Championship Game Viewing Party
Directly following the Student vs. Faculty game, head down to Ledford Main to watch the NCAA Championship Game broadcasted on the big screen. Enjoy free food along with raffles, games, and prizes. Bring the family and enjoy the night!
See you there!
End of Madness | Student vs. Faculty Game | Monday | April 4 | 7:00pm | Ledford Gym
End of Madness | NCAA Championship Game Viewing Party | Monday | April 4 | 8:30pm | Ledford Main