Chapel Time Change | August, 2016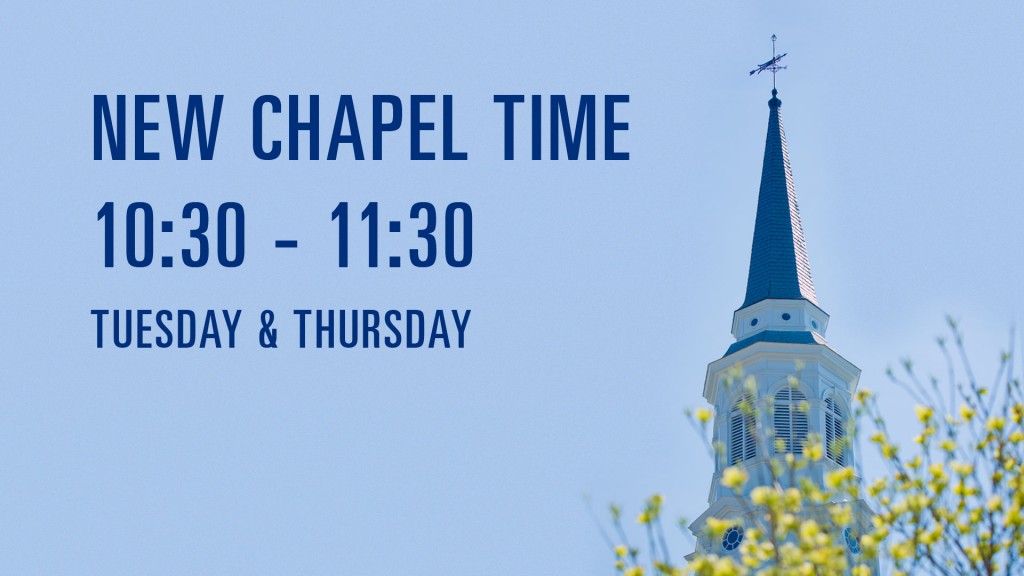 As you make plans for the fall, the Student Life Office would like to make you aware of an important change to the on campus chapel schedule.
Chapel will still take place on Tuesday and Thursday but, beginning with Convocation on August 18, services will start at 10:30am and conclude at 11:30am.
Whether on campus or online, we look forward to your joining your fellow classmates for an exciting chapel line up!
Check out the chapel schedule and speakers for next semester here: http://ow.ly/4mZP0b