NYC Church Planting Informational Luncheon | April 14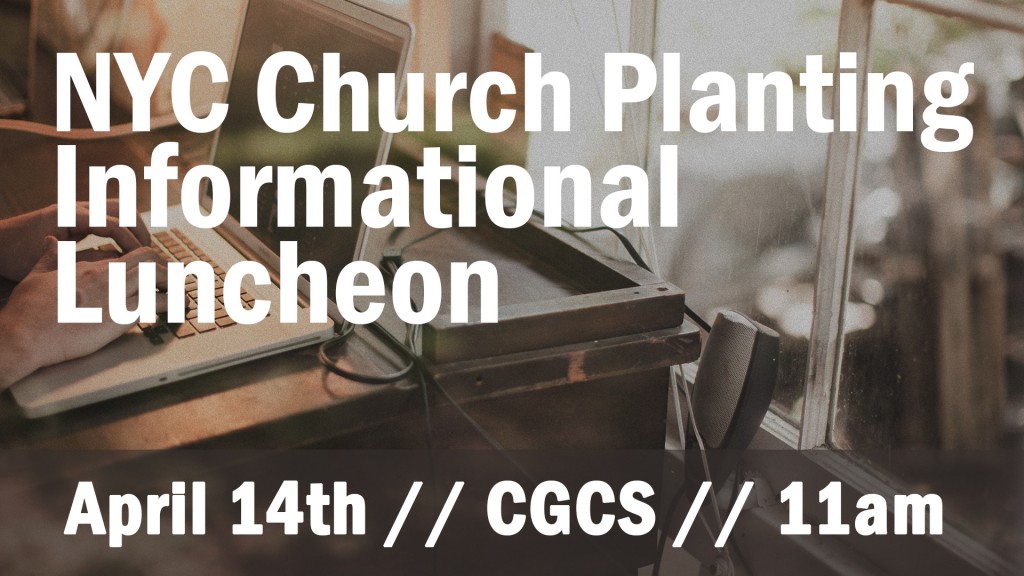 Are you interested in ministry in the Northeast United States? Do you have a heart for urban ministry? Come have lunch with us on Thursday April 14th and let Christy Dyer give you a couple of reasons why New York City should be your ministry home.
The luncheon will be held in the Sam James Room at 11 am immediately after chapel. If you have any questions contact Jordan Thigpen at jthigpen@sebts.edu.

Also, join the North American Mission Board during Global Missions Week for the Church Planting Dinner on Tuesday, April 19, and hear from church planters serving in North America.
NYC Church Planting Luncheon | Thursday | April 14 | 11am | Sam James Conference Room, The CGCS