Meet In The Street, Downtown Wake Forest | May 7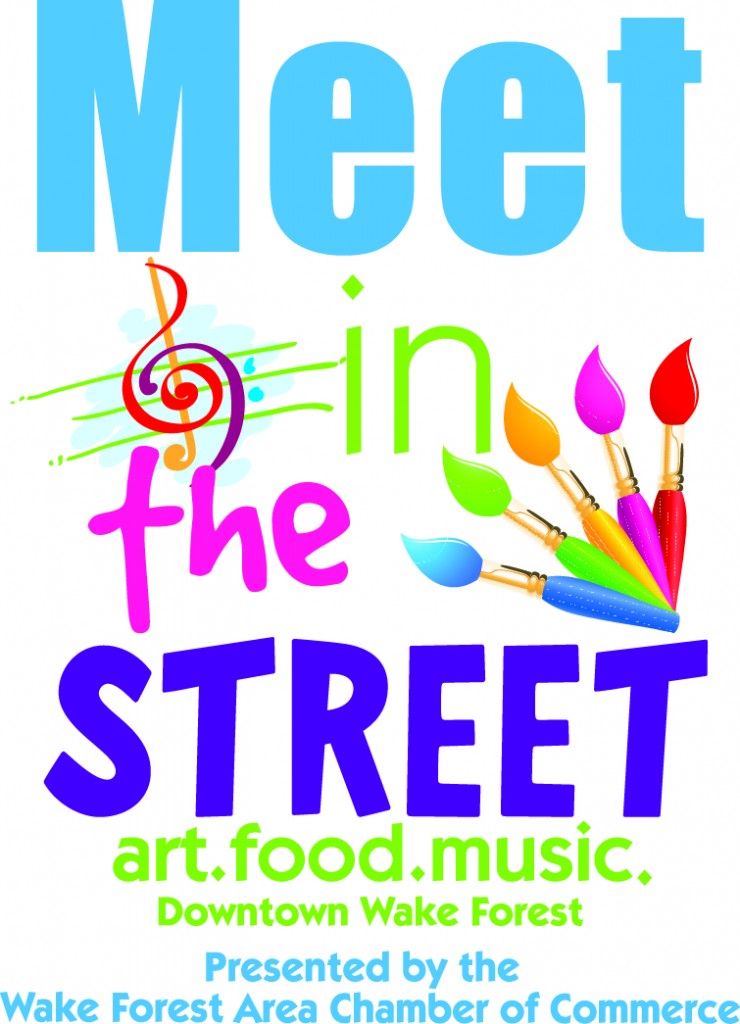 Wake Forest Area Chamber of Commerce is getting ready to host the annual Meet in the Street event in Downtown Wake Forest. It is expected that over 30,000 people will visit downtown this Saturday, May 7 from 10am – 5pm.
If you are looking for something fun to do with your family on Saturday, check it out. There are lots of things specifically for kids, along with food trucks and lots of shopping opportunities for locally made products. The event will take place on three streets: White, Brooks, and Taylor. Come out bring the family!
For more information, check out the Wake Forest Area Chamber of Commerce website.
Meet in the Street | Saturday | May 7 | 10am – 5pm | White St., Brooks St., Taylor St.