Ledford Center Renovations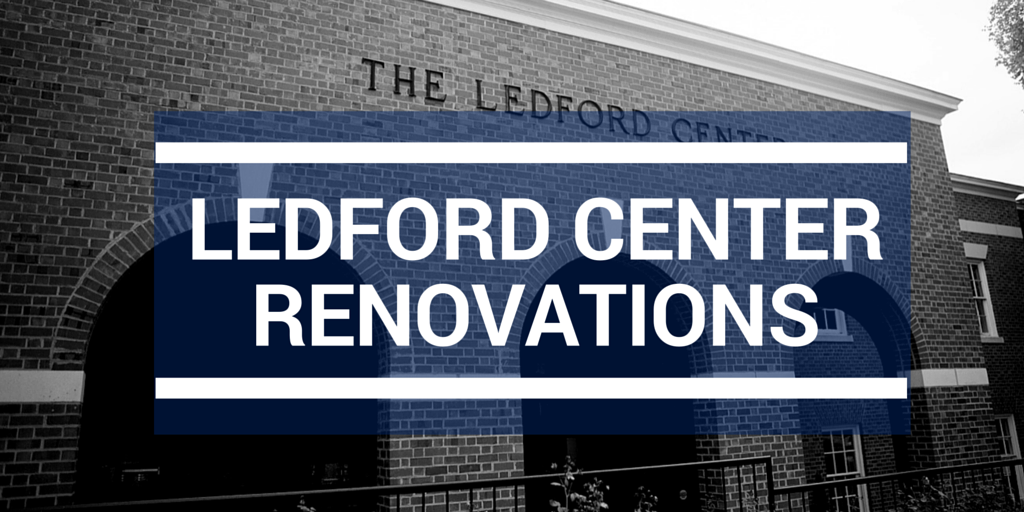 The Ledford Center renovations are ongoing and the blog will be updated as more information becomes available. This will slightly affect what's going on around Southeastern, so here are the highlights of what you need to know:
The Fitness Center entrance will serve as the primary entrance to the Ledford Center with the stairwell on the south side of the building serving as the access for the Women's Life Office.
Beginning on August 15, The Ledford Center will be operating on fall semester hours, which can be found here.
The Fitness Center (basement level) and basketball gym (second floor) will remain open the duration of the renovation.
The Women's Life Office will remain open in its present location for the duration of the renovation.
During the renovations, the Dean of Students is available by appointment only. To make an appointment, contact Brad Holloway at bholloway@sebts.edu.
If for any reason you need to visit the Student Life, Financial Aid, or Discipleship offices, they are currently located in the basement of Adams.
The Mailroom will be operating out of the basement of Adams.
The Copy Center is now serving students as of August 8. For the time being, only credit/debit cards and 1|Card will be accepted for Copy Center services.
Beginning on August 18, there will be food truck options available each Tuesday, Wednesday, and Thursday form 11:30am til 1:00pm until The Court reopens.
All other services on the main floor of Ledford (lounge areas, pool and ping-pong tables, TVs) will not be available during the renovation.
If you have any questions, please contact the Student Life Office at studentlife@sebts.edu or (919) 761-2305.