Textbook Ordering for Summer & Fall 2017 is Now Available
Textbook ordering for Summer & Fall 2017 is now available! Once you log into CampusNet, you will see the "Virtual Bookstore" menu. In addition, when you are in any class on CampusNet, you will see a button that will take you to the Virtual Bookstore on the top right-hand side. You will automatically see the books for the classes for which you are already registered. If you want to see books for classes other than the ones you are currently registered, click the "Order" menu at the top on the Virtual Bookstore site, and then navigate through the Year & Term and Courses for which you want to see the textbooks.
You will find the prices comparable to the major online book retailers. In addition, you will receive free shipping for all orders above $59*. Plus you won't have to search around for the right book, since they have been pre-loaded for you!
If you have any problems ordering your books, finding books, or have questions about your order, please use the "Help" menu link at the top of the Virtual Bookstore website.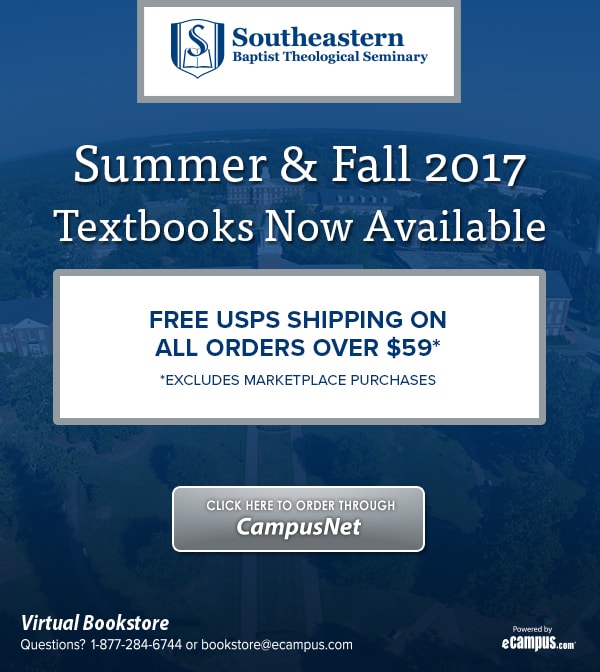 *Excludes Marketplace Purchases