Meet Executive Chef Virginia Spencer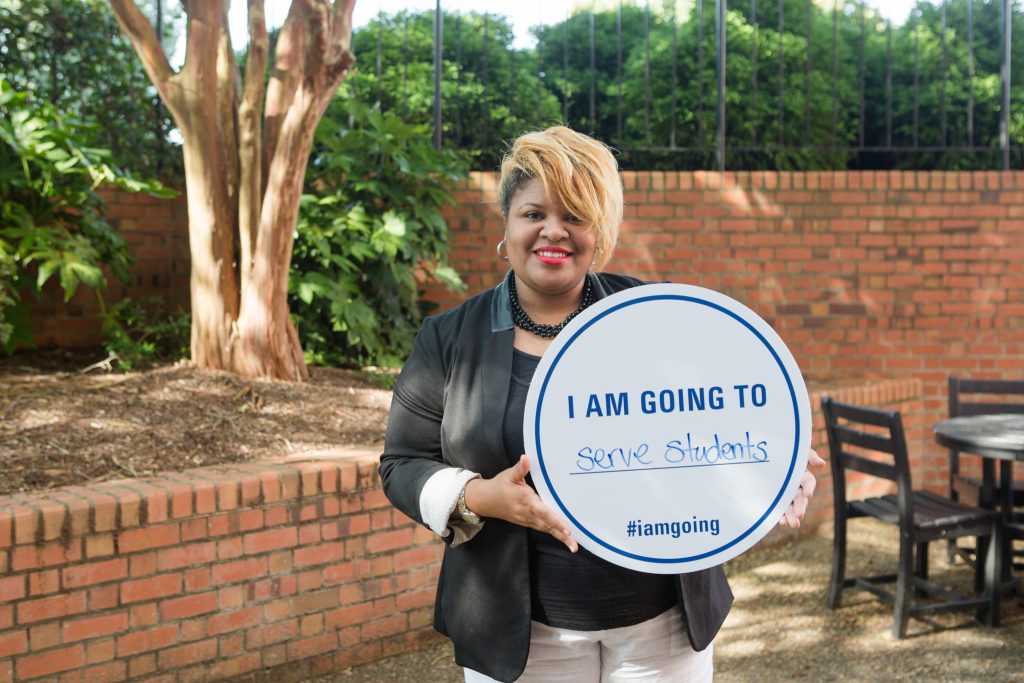 Southeastern Baptist Theological Seminary is welcoming its newest staff member to the team, Executive Chef Virginia Spencer. Spencer, who has been in the culinary profession for more than 16 years, will oversee Magnolia Kitchen, a newly renovated dining hall for students, faculty and staff in the Ledford Center. Learn more about her story and what she is looking forward to about her new role at Southeastern.
Do you mind telling me a little bit about yourself?
I was born in Houston, Texas. We moved to Dallas when I was 6 years old so I grew up in the Dallas/Fort Worth area. That's where I recently moved from. I am a Texas girl through and through. I'm the youngest of three children and I have an older brother and sister. My father is an ordained minister and I grew up in the church. I have just always loved being around God's people.
What inspired you to be a chef?
The [culinary] courses that I was taking required me to take a class that gives you hours in the industry. The opportunity that came to me was in Missouri at summer camps with Kids Across America. It was during that time that I learned more about what it means to be a chef. It's taken me time to get to this point and I don't take it lightly.
What are you most excited about with working here?
Seeing the kitchen grow. It's a major project for a lot of us right now. I'm rooting for the little guy, and to me the kitchen is the little guy right now because it's taking on so much. There's so much that's going to happen and it's going to change. I'm big on the details, so I imagine and walk through what that will look like. I'm really excited to see how it all comes together.
How do you see faith intersect with your profession?
I find more that through the gift of helps, I can feel when the Lord is using that specific gift through cooking and food because it satisfies in a way that is not just for sustainability. It's also been good for me because it's challenged me in my faith. There have been times where there are all these unknown factors where I'm truly having to trust the Lord in new ways. God's in control and that's the bottom line.
Who do you most admire in the culinary world?
Martin Yan was one of the first ones for me as a child. He was so full of life and I wanted to be able to emulate that. I have a big personality and it's not at the forefront. It waits to see, "Is this really an appropriate time for me to just bust out all of Virginia?" It's nice to see him be able to translate that into his cooking and his food and how he teaches others.
If you could be any dish in the world, what would it be and why?
It's probably Panang curry. Panang curry's always properly balanced. It's emulsified and it hits lots of different flavors on your palate. It's smooth, it's creamy, it's cool, but it's still got some heat to it.
Other than cooking, what do you like to do in your free time?
I love to go to the movies. It's like my escape and it has always been. I love the theater and acting. It's probably the one thing that I am equally as passionate about as food. 
Do you have any ideas for what you want to do with the new stuff that's about to happen with the kitchen?
I have a very different approach to food. I don't like to do things the same way that it's always been done just because that's the way it's always been done. If you can do it a new way, then do it a new way. I am big on having a more healthy approach. I'm talking to local farmers [and] going to the farmer's market and stuff out here because I want to be able to get local produce. There will be something for everybody in the dining hall, not just the meal that we prepare for that day. I make my own spice blends and I create my own recipes, and in writing out the menu I'm keeping all that in mind.