Arizona Academy Internship Program | June 6 – July 20, 2018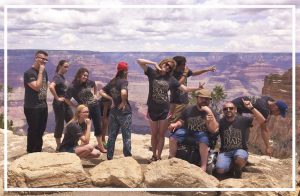 We're excited to share with you the opportunity to participate in our disability ministry internship in Arizona! The Arizona Academy is a six week program packed full of training on a theology of suffering and outreach to people affected by disabilities. If you have a heart to serve people on the outskirts of society, we would love to have you serve with us this summer!

Family Retreat
Arizona Academy interns get to experience the fun and excitement at a Joni and Friends Family Retreat! Each intern is paired with a family affected by disability to support and encourage them throughout the fun-filled week!

Mexico Trip
Arizona Academy interns have the exciting opportunity to serve for a week in Mexico! Working alongside a local church, interns will help in encouraging a sustainable disability ministry through local community outreaches.