National Day of Prayer | May 2nd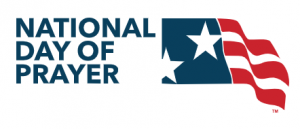 SEBTS Family,
Two years ago, Dr. Akin made a commitment to SEBTS being not only a Great Commission seminary, but also a praying seminary. Below are three opportunities for you to join us in this commitment in the next few weeks:
Prayer Training with Dr. Tom Elliff:
Join us for an evening of prayer with a message by Dr. Tom Elliff via Skype. Open to all faculty, staff, and students. Presented by the The Center for Spiritual Formation in partnership with the Center for Great Commission Studies.
*The first 50 to RSVP will receive a free copy of A Passion for Prayer by Tom Elliff at the event! This event is free; RSVP HERE!
You can register for this event HERE!
National Day of Prayer Focused Prayer:
The National Day of Prayer will take place on May 2, 2019. We are inviting our SEBTS family to join us in praying in the library prayer room, with each person praying for 30 minutes. Our goal is to have 2-3 people praying continually from 8am-8pm that day. Click here to sign up for a prayer time!
New Prayer Room:
A new prayer room on the first floor of the library is now open. Located by the Writing Center, it's open any hours that the library is open. We encourage you to spend some time praying in that room any time you visit the library. In addition, we also have two prayer rooms in the balcony of Binkley Chapel – so you might use those rooms as well.
For information from the official National Day of Prayer website, click the LINK HERE